The best car detailers in Sunshine coast.
Have you been looking for car detailing Noosa that can provide the most incredible car cleaning service at a time and location that suits you? Your search ends here.
In today's life, it can often be tough to find the moment to have your priceless auto detailed. That is why at Prestige Shine Car Detailing Sunshine Coast, we take satisfaction in making the procedure a lot easier for you. Our experts supply a complete mobile car detailing solution, which is best for people who lead busy lives.
You can carry on with your day, and have complete satisfaction knowing that your car remains in a professional technicians hands receiving the treatment it has been longing for. 
Prestige Shine are the leaders in car detailing in Sunshine Coast.
Car Detailing Noosa is currently supplying superior mobile car detailing and mobile auto cleaning solutions in the Noosa and surrounds!
No more having to manage traffic or waiting in line on your essential day off the job. We will come to you, adequately prepared to detail your car with one the most exceptional products and also tools around today. We're open 6 days a week from 9:00 am to 5:00 pm with often same-day schedules. Nevertheless, it is best to book ahead so you don't miss out.
We have a dedicated Car Detailing Noosa detailing team ready to help with anything you need. Every one of the Prestige Shine detailers are accredited, guaranteed as well as very well-known by previous clients– 100% guaranteed!
Take a look at our most popular car detailing Noosa services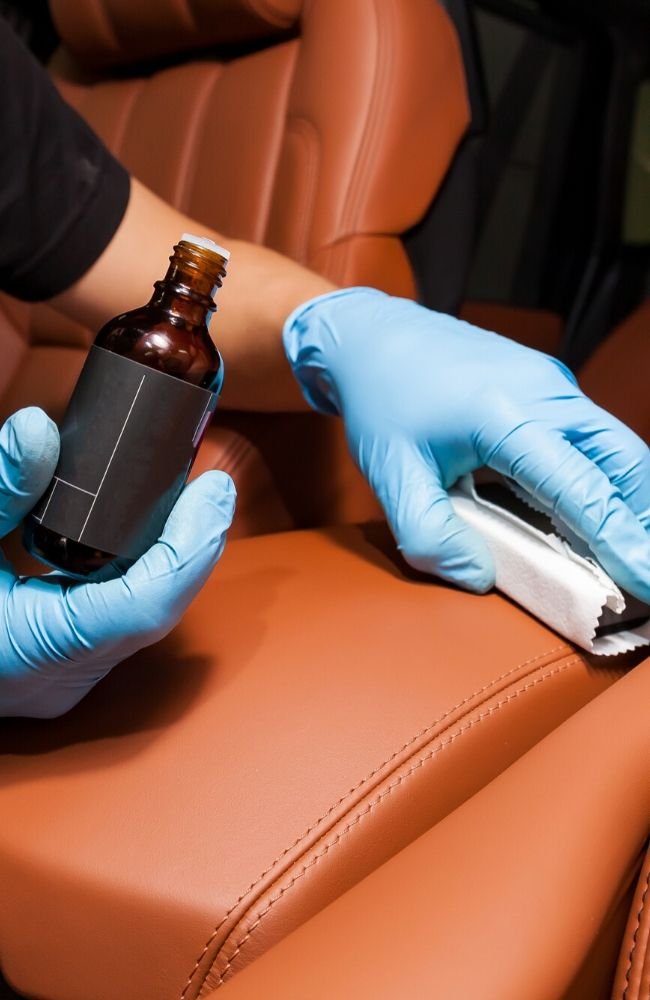 Mobile car detailing Noosa
car detailing Noosa doesn't have to be a chore or something that is left because you are too busy. we can help!
Car Detailing is something a great deal of Sunshine Coast locals simply like to leave for "someone else". It can be a challenging task, specifically if you don't have the expertise or the very best tools. Detailing, cleaning, vacuuming in addition to applying wax to a vehicle to have it appearing like new calls for time. Car Detailing is the process of thoroughly cleaning up a vehicle in and out. Consequently, enhancing its look dramatically. To correctly detail a vehicle, any small blemishes or problems additionally need to be corrected; which can include cutting and polishing the surface.
SERVICE TIMES– this will certainly rely on just how busy our Car Detailing Noosa team is, so you should consider making a booking with us. An average car detail can take 3- 4 hrs. That said, as long as the auto detailer has access to your vehicle, you can continue your day while our professionals will take care of your vehicle.
We are the most effective mobile car detailing Noosa solution, as we visit you, anywhere you are, and we can also bring our power as well as water, with employees that are perfectionists as well as expertly trained. Whatever the reason, an essential exterior detail, a machine polish in addition to wax, or getting your car prepared for a distinct celebration or event; whatever it is, Prestige Shine Car Detailing can help you out.
Numbers speak for themselves
There is a reason why we are the best car detailing Sunshine Coast team.
Our team are a highly skilled of technicians
Numbers speak for themselves
We have the knowledge and equipment for a quality job. Guaranteed
Prestige Shine have 4 main hubs in which our professionals operate in. However, our team service the entire Sunshine Coast.
Get A Free car detailing Sunshine Coast Estimate Today!
Simply fill out the form below and one of our professionals will be in touch with you shortly!
Tuesday 8
:00 AM – 5:00 PM
Wednesday 8
:00 AM – 5:00 PM
Thursday 8
:00 AM – 5:00 PM
Saturday 8
:00 AM – 5:00 PM